Zebrafish embryo | Danio rerio
20 Oct 2017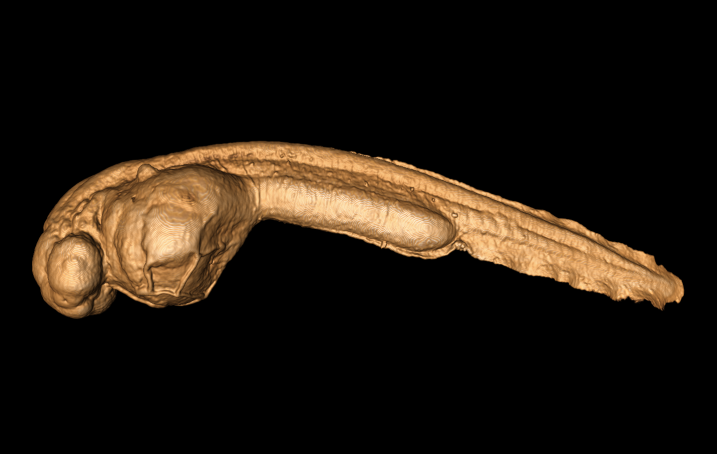 A 3D visualization of a tomographic scan of a stained zebrafish embryo (44h old).
The embryo was scanned on a SkyScan 1272 with a source voltage of 60 kV, a source current of 166 µA with camera and geometry settings leading to an isotropic voxel size of 3 µm. The total length of the zebrafish embryo is 2.7 mm.
The visualization was made with 3D Slicer.